How To Calculate Sizing For Fabric Duct Systems
The Prihoda online calculator is a helpful tool for initial sizing.
First, select the duct shape and the unit of measure (cfm, inch, fpm), then enter the required airflow volume.
Adjust the size slider until the velocity slider turns green. Typical systems are sized for inlet velocities approximately 1000-1200 fpm. Sound-sensitive applications should be sized for inlet velocities lower than 1000 fpm, typically 800-900 fpm.
For example, an application requires 2000 cfm supply air volume. Enter that value into the Airflow input. Then adjust the Size slider until the Velocity shows in the green range. For 2000 cfm, this will be 16-20" diameter.
Would you like your own laminated letter-size Ductolator? Give us a call at 855-774-4632, or email sales@prihoda-na.com, and let us know where to mail it!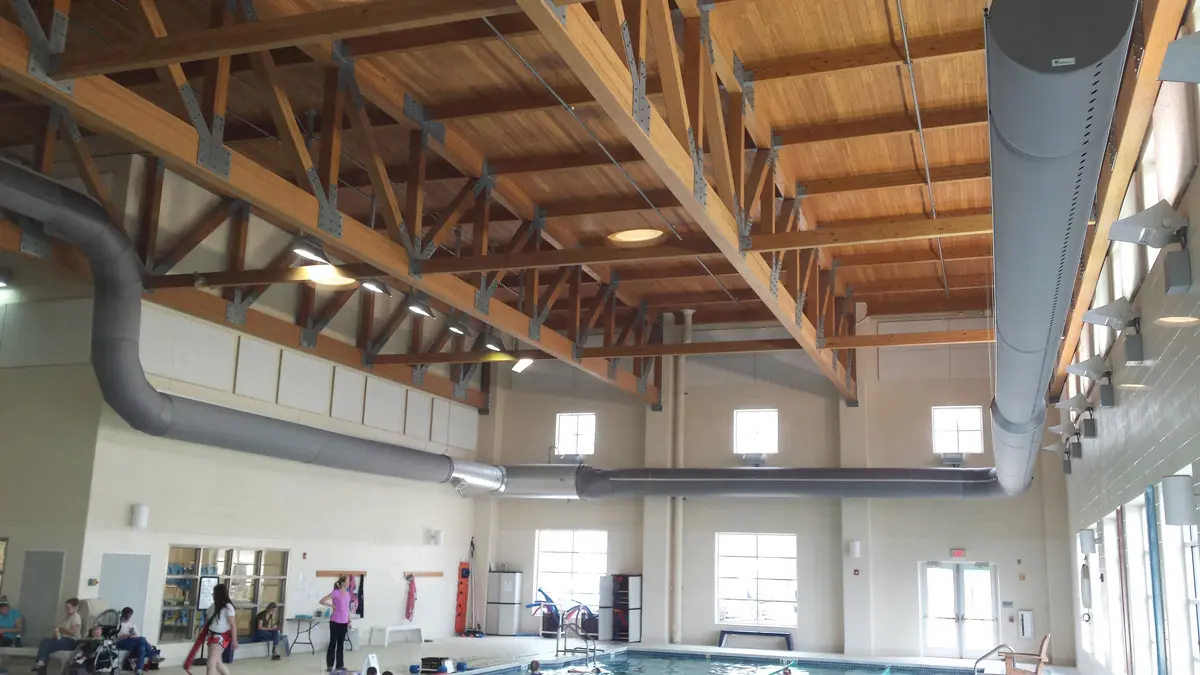 Preliminary Planning
This calculator is intended for preliminary planning only. Since all Prihoda fabric duct systems are made to order, the final design and specifications should be made only after consultation with a certified Prihoda North America representative or a design specialist on our direct sales team. Our comprehensive AirTailor® design software and planning process can help you determine the best design and exact specifications for your particular project. If you've already developed plans and would like to request a detailed quote, you can send us your specifications using the detailed quote request form here.
Get the Prihoda Ductolator for your phone or tablet! The Ductolator mobile app is available for Android or iOS.
Contact for the Calculator