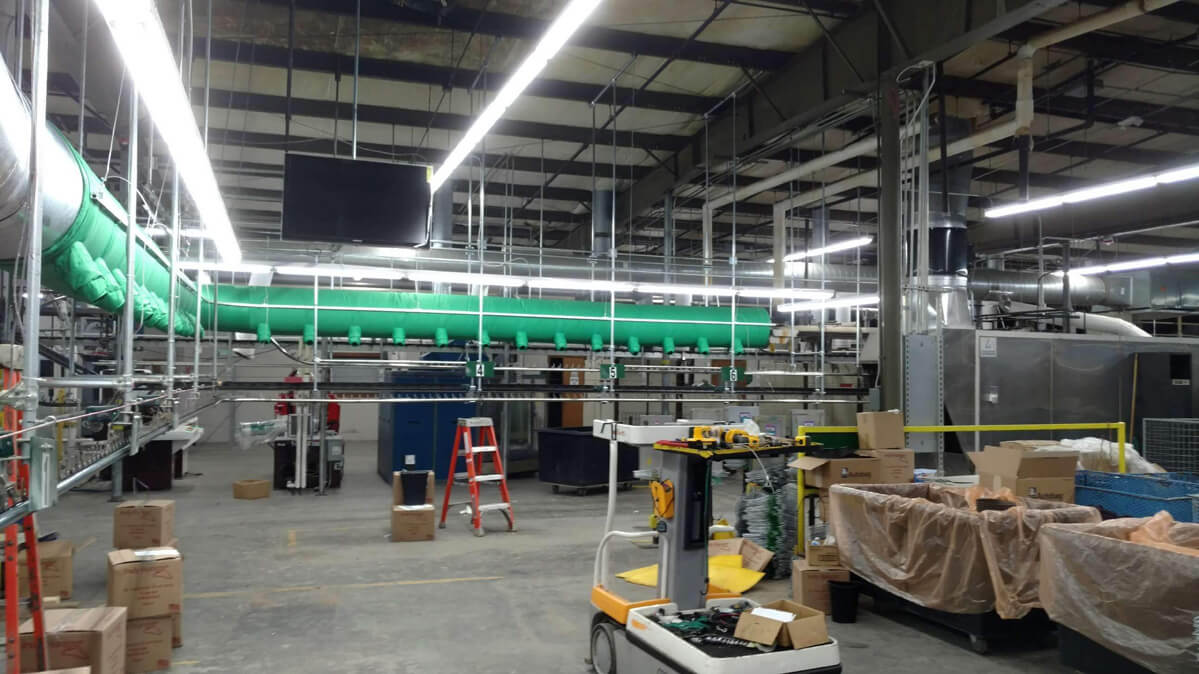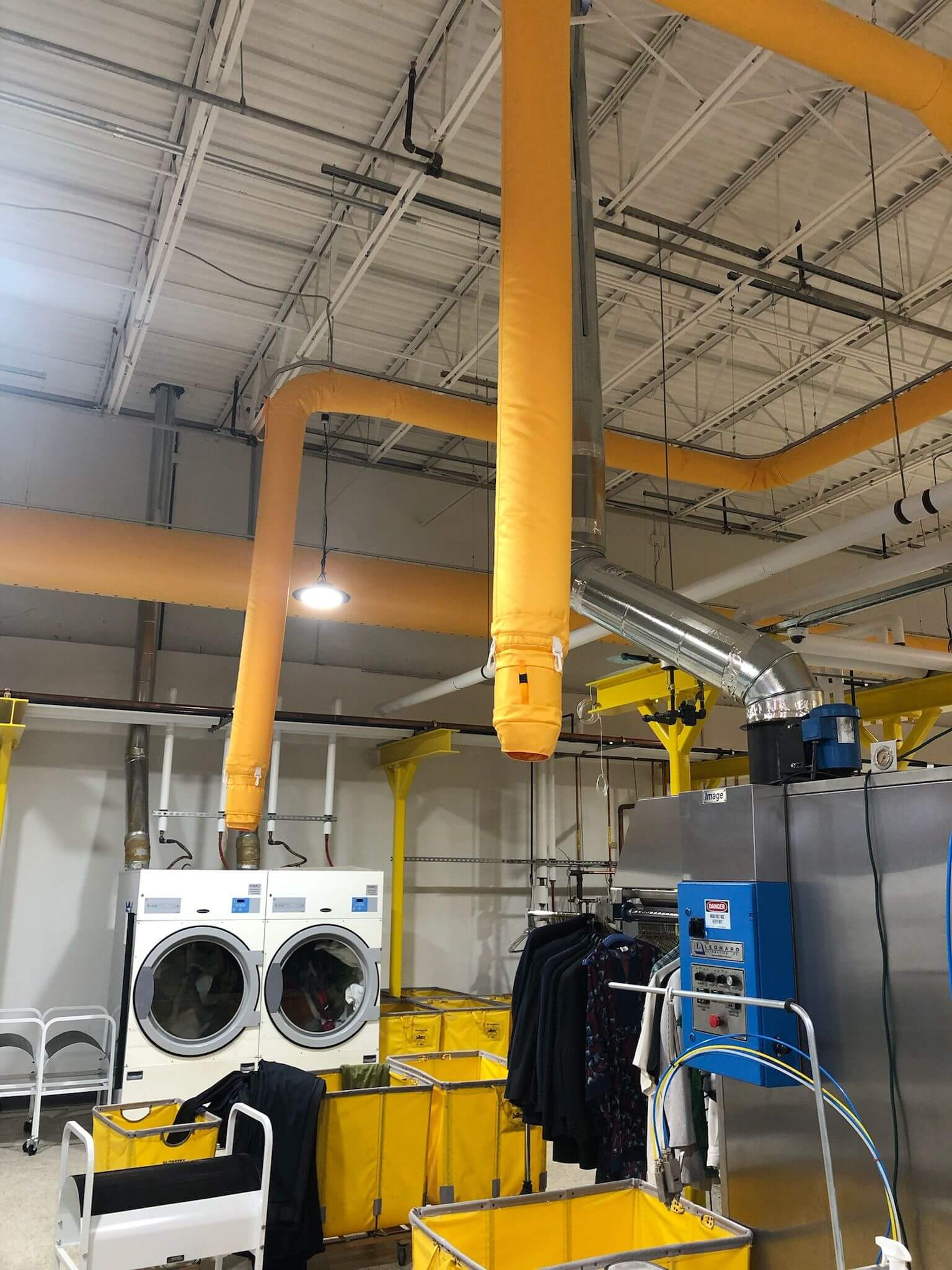 Textile Spot cooling devices help cool machinery and equipment, provide cooling solutions for select workstations, act as backup cooling equipment, and speed up production by making workers more comfortable.
Fulfilling Your Industrial Spot Cooling Needs with Prihoda's Adjustable Nozzle System
Cooling industrial facilities completely from top to bottom is neither practical nor economical. The huge size of such establishments, heat generated due to production processes, and cool air seeping out through open doors leave even the most powerful air conditioners effectless, or at best, extremely inefficient. Cooling the entirety of large industrial spaces with air conditioners can increase energy demands to a great extent while such powerful ACs can make construction costs go well over budget. In addition, it is often a waste of money to condition or cool a lot of areas in larger facilities where workers are not present and the product is not stored.
The solution for such spaces is textile spot cooling, a technique where industrial spot coolers built from engineered polyester fabric solve temperature problems of specific hot spots rather than trying to cool the entire building, making it a more sustainable, economical, and effective solution.
Contact Us
Alternative Overhead Spot Cooling Solution
With rising challenges and increasing cooling demands, even traditional spot coolers come with limitations. While they can often be a great choice for temporary cooling and smaller spaces, but not always the most cost-effective long-term solution for very large, industrial spaces, warehouses, fabrication facilities, manufacturing production lines, or distribution pick lines. Once installed, traditional spot coolers only cool a certain small area or workstation. In a facility with many employees needing to be cooled, the cost of traditional spot coolers and the energy costs required for each individual unit will add up very quickly. Typical Spot cooling units also take up precious space in the facility and can get in the way of workflow or processes.
Prihoda has worked with designers and facility maintenance managers to provide industrial workspaces and production floors with a better long-term, more energy-efficient spot cooling solution. By utilizing central units and then using our lightweight, cost-effective fabric ducting overhead and out of the way to bring the cold air directly to workstations or machinery requiring cooling. This design approach preserves floor space and optimizes the cooling capacity by cooling many workstations, equipment, or storage areas without taking up space on the floor or getting in the way of processes.
Contact Us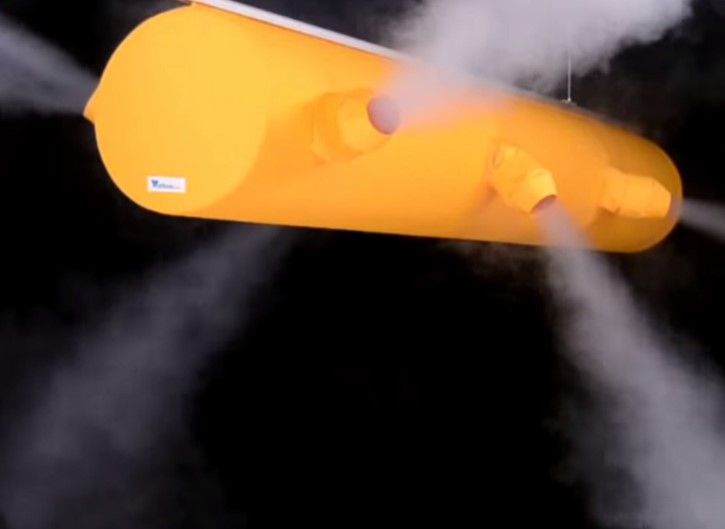 Prihoda's Large Adjustable Nozzles
The key to our solution for industrial HVAC overheadspot cooling systems for machinery, workstations, or production lines is our fabric ducting combined with our Large Adjustable nozzles. The nozzles are highly customizable to fit your application ranging in size from 3.2" and up in diameter.
The nozzle angle can be directed (bent) by adjusting the length of the straps that connect to two opposing rings near the inlet and outlet of the nozzle (30° max). The strap can be moved around the circumference of these rings as required to achieve the optimum direction needed on site. The strap and rings are all concealed within a fabric cover for optimum aesthetics.
Depending on the static pressure and temperature difference, the airflow throw distance can exceed 65ft.. With an optional built-in damper, distributed air volume can be adjusted to meet worker or equipment needs.
In some extreme instances cooling high-temperature factories such as tire manufacturing and dry cleaning operations can be accomplished with the main duct work installed high, overhead and then vertical drops are used to bring the cool air directly where it's needed to workers and leaving the hot air stratified air near the ceiling (where it can be exhausted with fans or vents) keeping it out of the occupied zone and increasing comfort.
Contact Us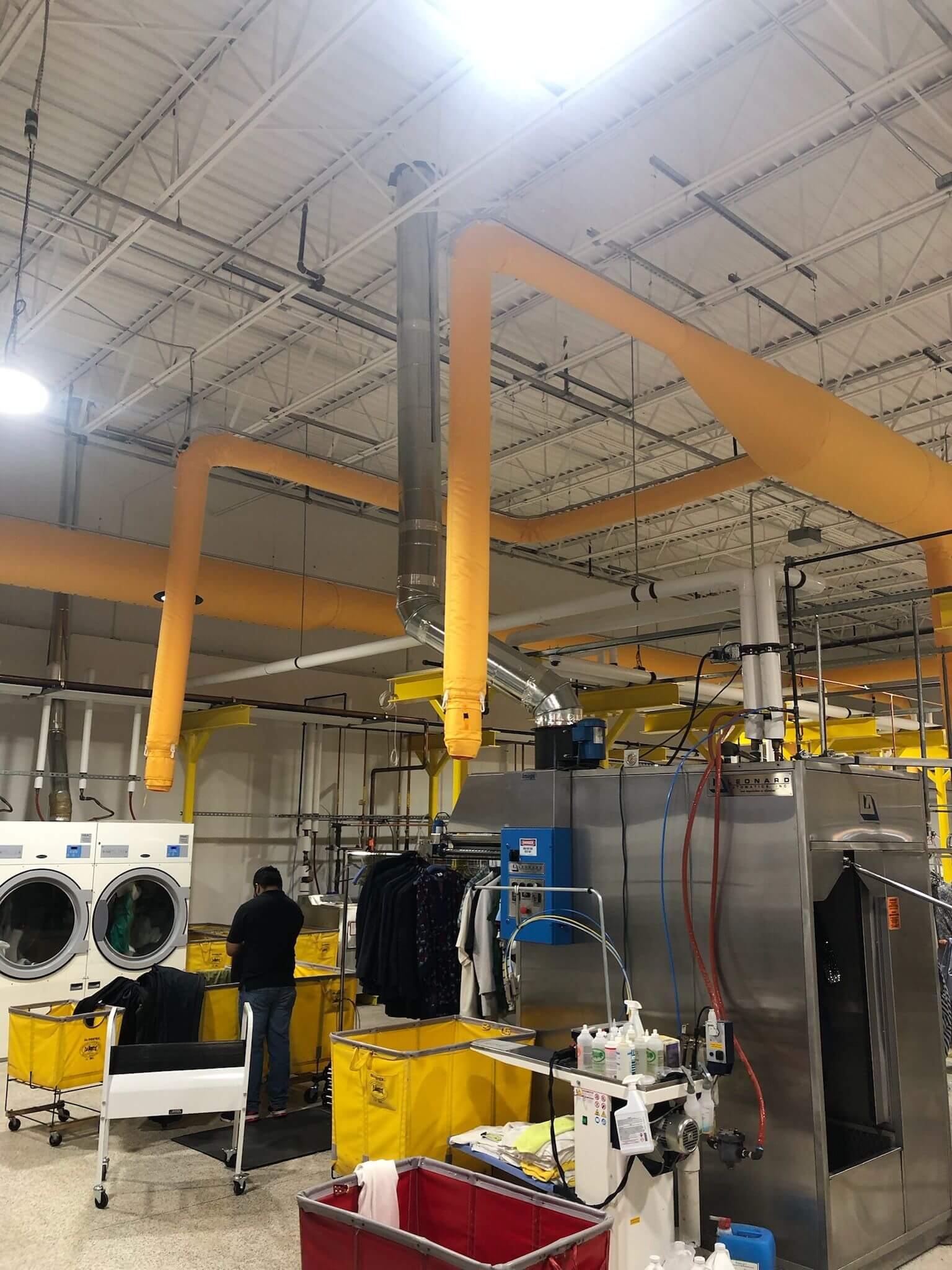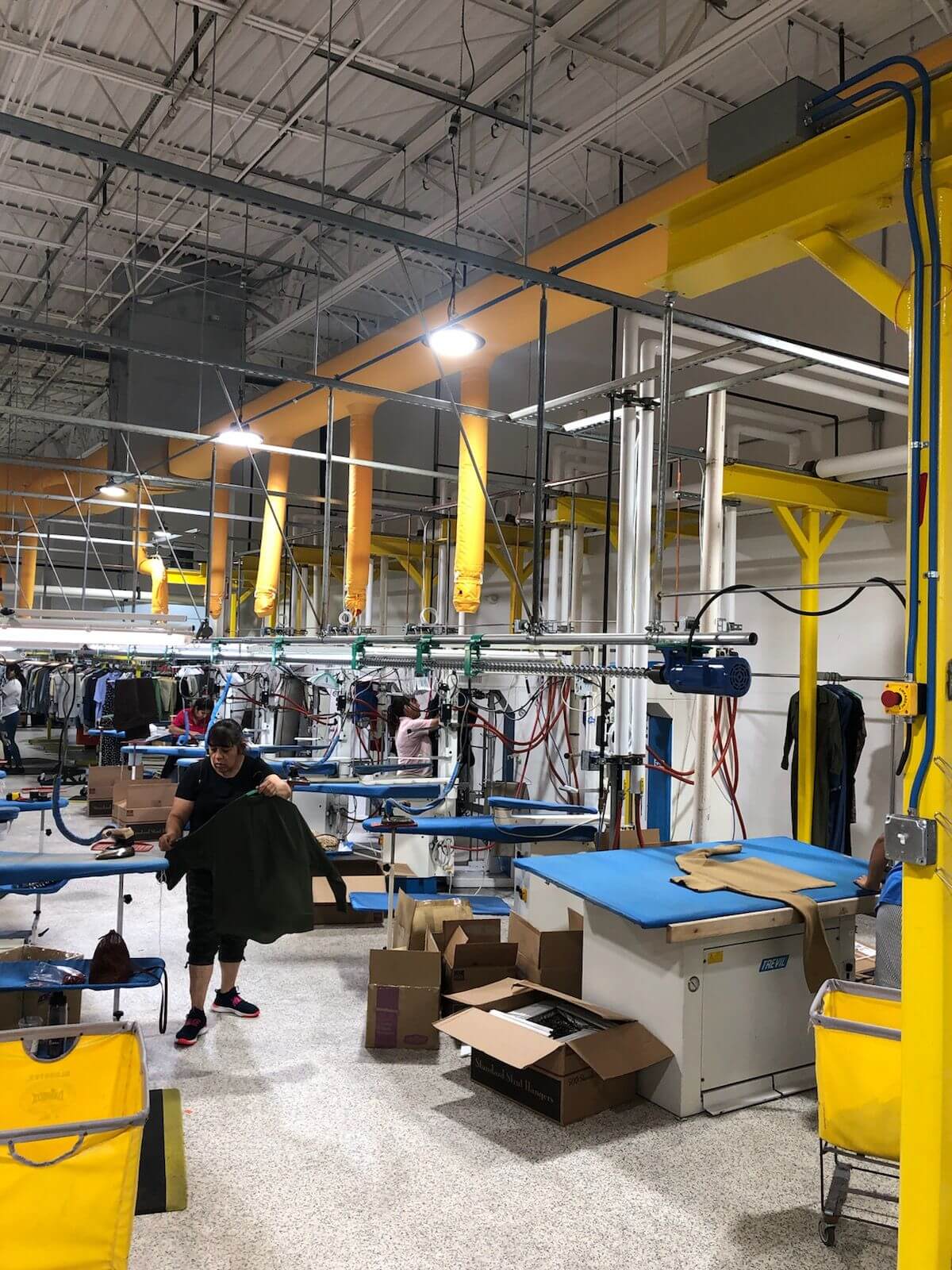 Why Choose Prihoda for Your Industrial Spot Cooling Needs?
Since our inception in 1994, Prihoda has made innovation and unique products its way of working. From technical solutions for air velocity, and temperature requirements, to even effectively reducing system sounds, we make things better for you.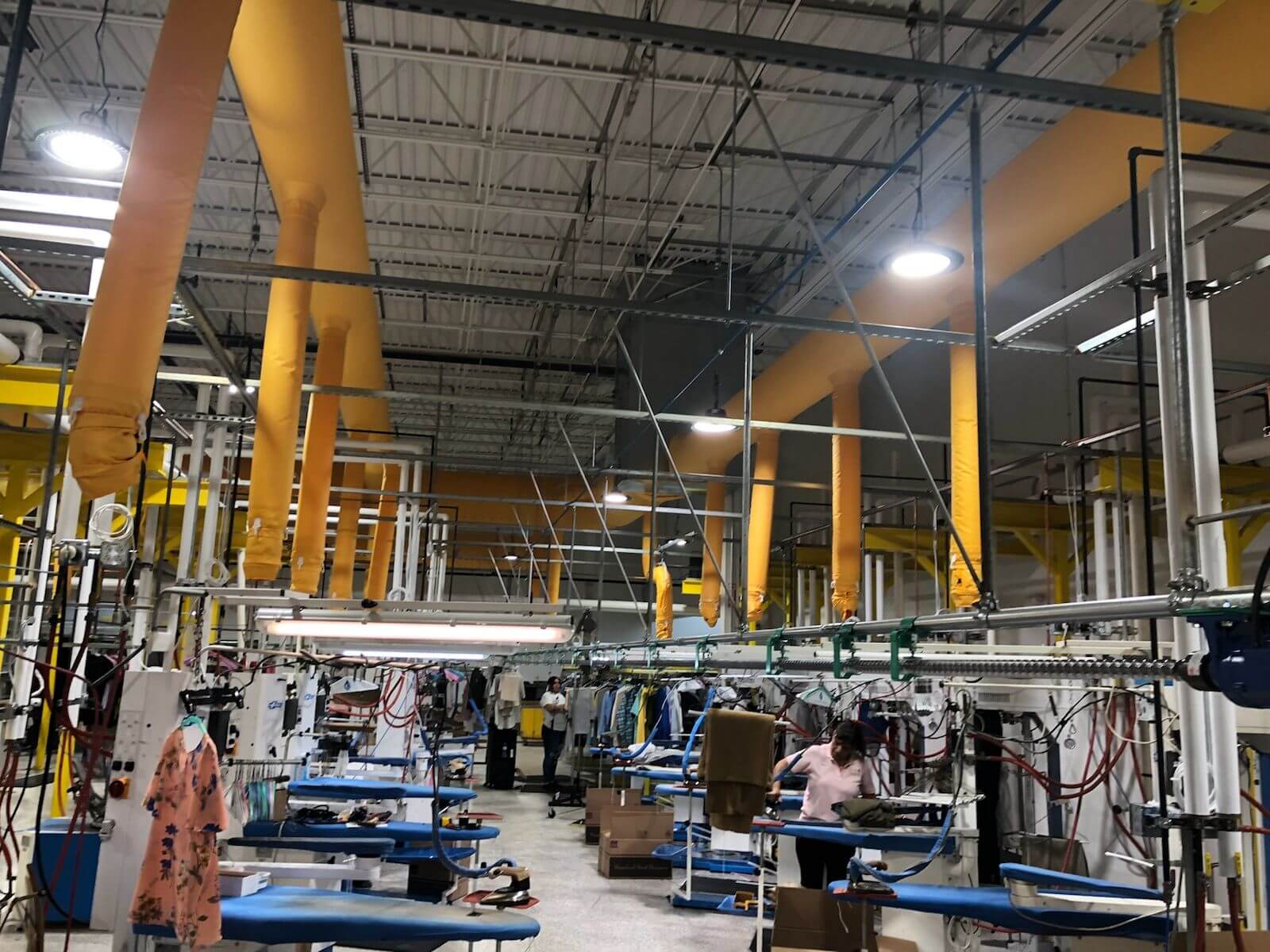 Size ≥ 3.2"
Adjustability in the range of 30° in any direction
Airflow adjustable by a damper (optional)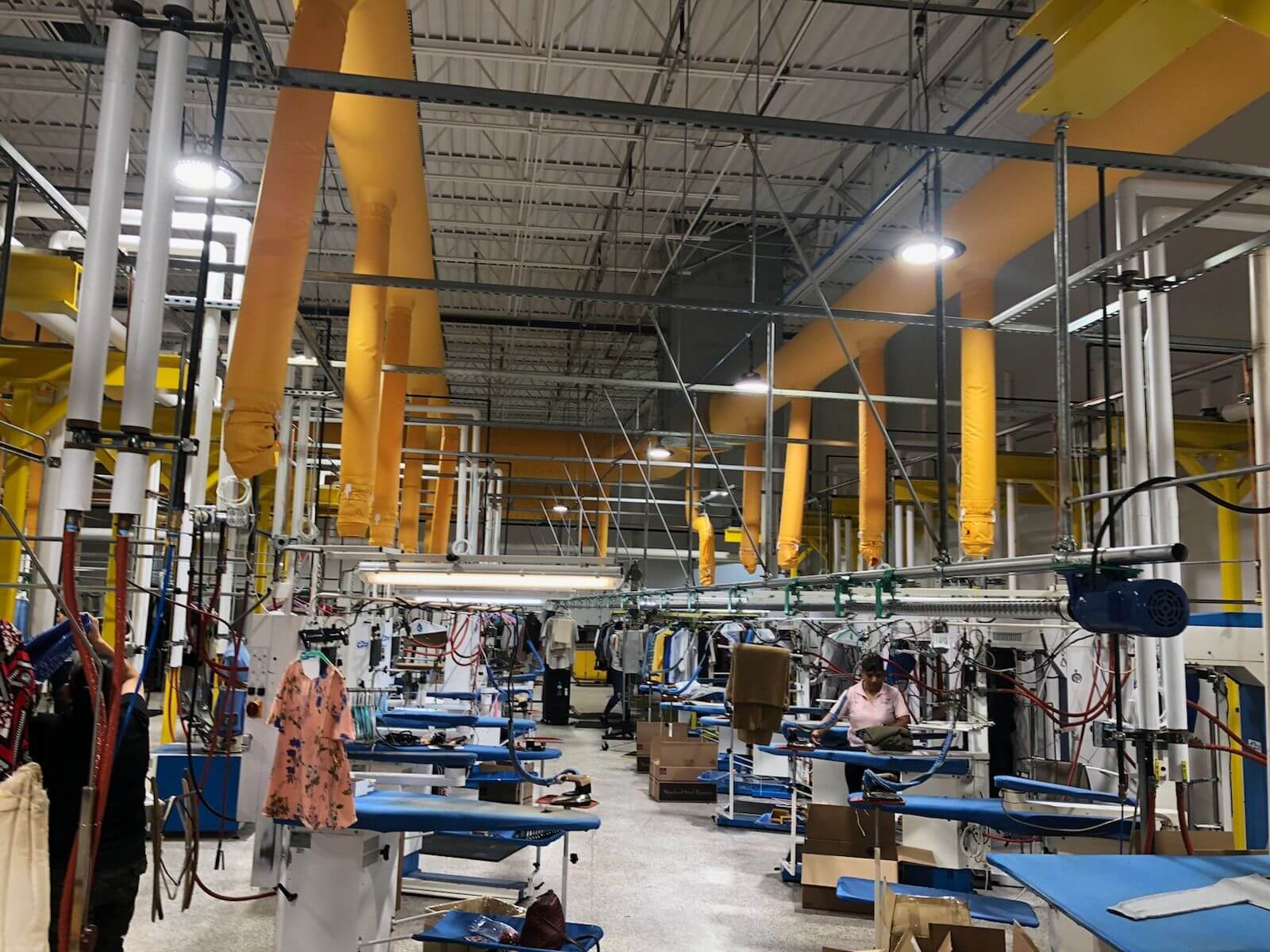 Innovations and Unique Solutions of Adjustable Nozzles
Easy and exact setting of required airflow direction
Possibility of airflow changes during operation
Long-distance airflow reaches
Washable in a regular washing machine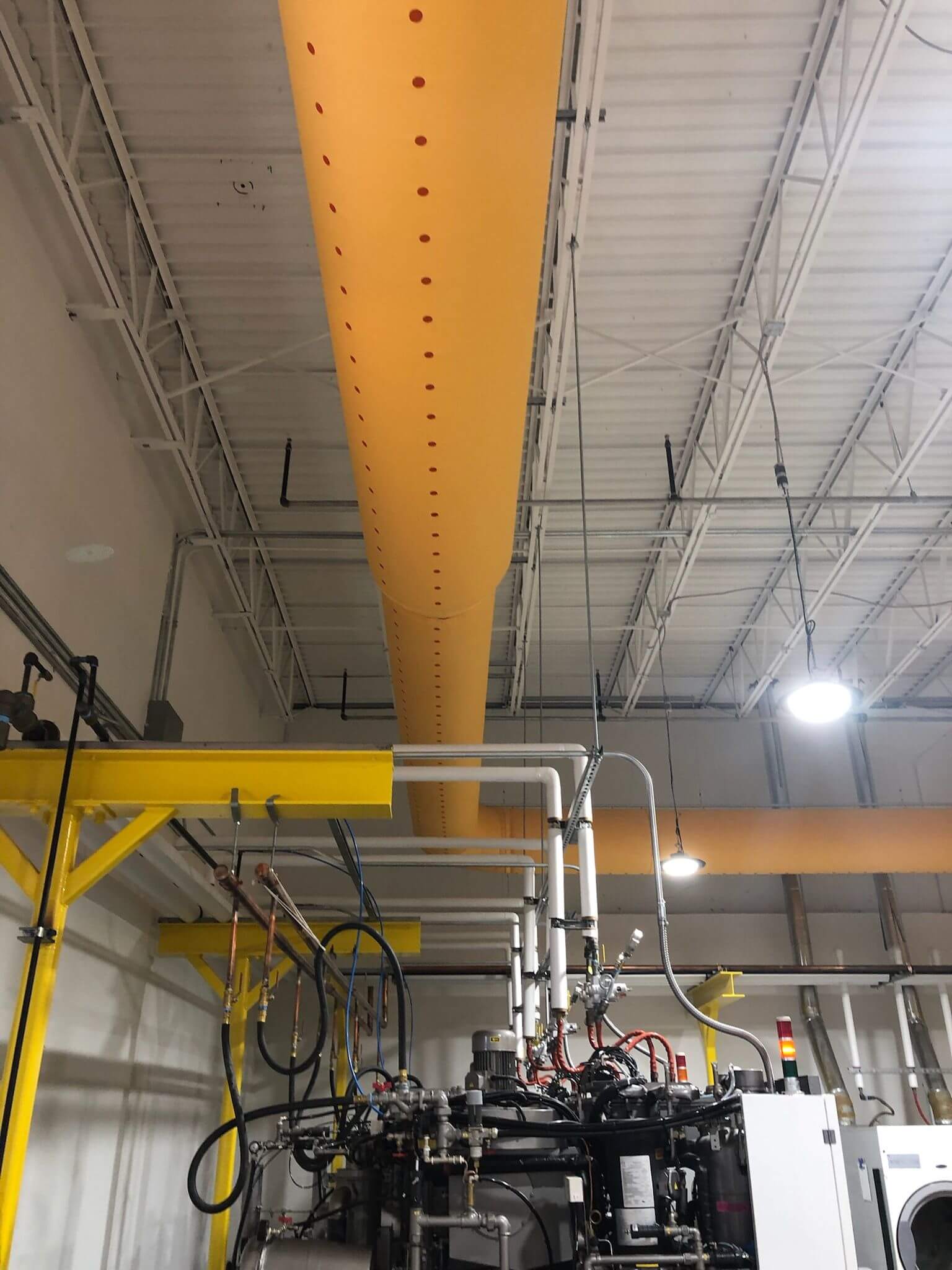 Spot cooling is one of the most effective means of temperature solutions as cooling is delivered by ducting to the exact place where it is needed. It is more economical and makes working in challenging conditions, well, cooler.
So, if you are looking for highly-innovative, effective, and affordable spot-cooling solutions, contact one of Prihoda's design specialists and inquire about our Textile industrial Spot Cooling Nozzle solutions.