Prihoda Rigid Duct Available only in Canada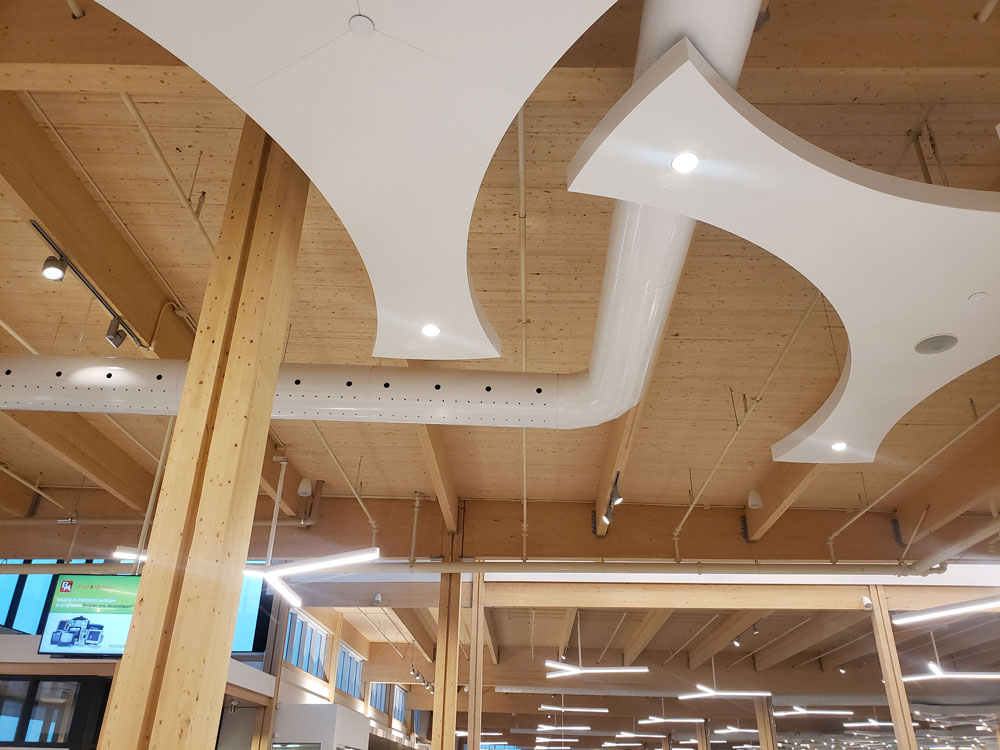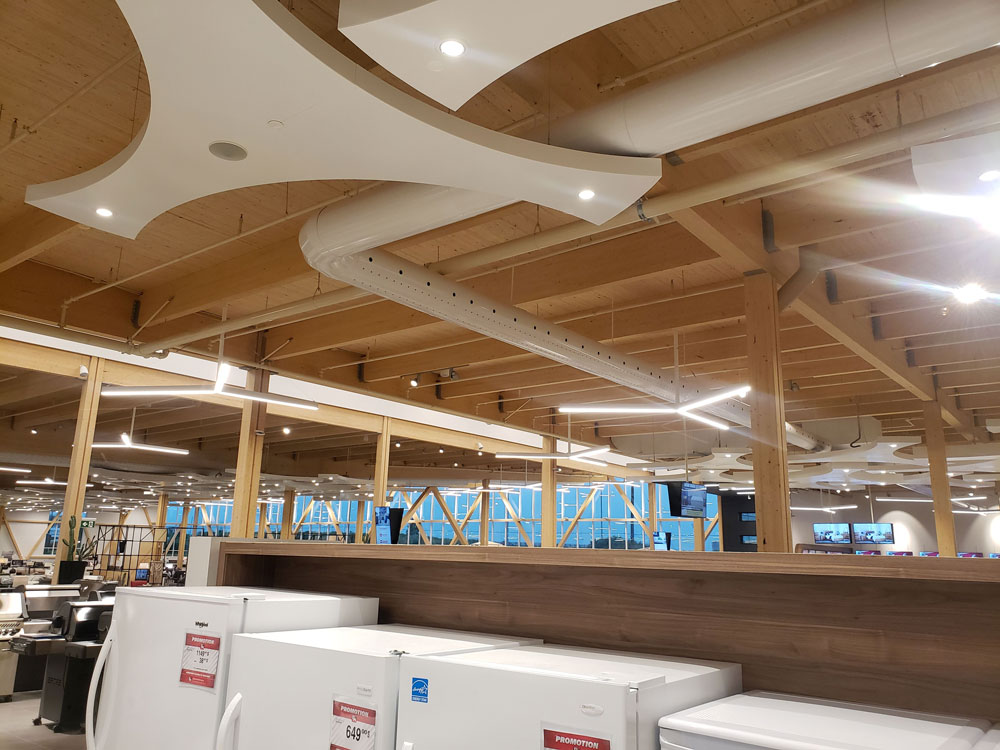 With over 25 years of experience, Prihoda offers tailor-made solutions for virtually any rigid duct application. 
Advanced Engineering & Architectural Design
The Prihoda Rigid Duct (PRD) high induction air diffuser is designed for specific heating, cooling, and ventilation needs and is ideal for high-end environments where technology is integrated into architectural design.
Comfort, Efficiency, Durability
The PRD system is energy efficient and easy to maintain. Made of brushed steel, PRD's precise laser-cut perforations provide a comfortable air movement with low temperature differences and low noise.
The PRD's high induction air diffusion ensures homogeneity of both temperature and humidity, ensuring occupant comfort. And the sleek powder-coated finish complements any décor.
Learn More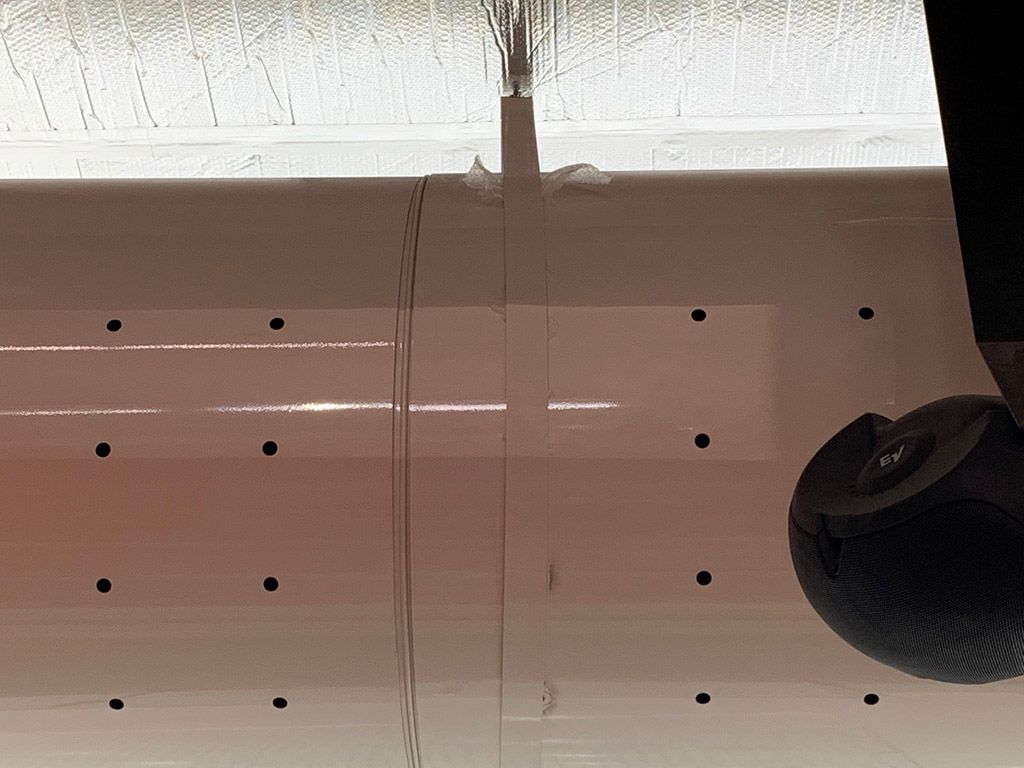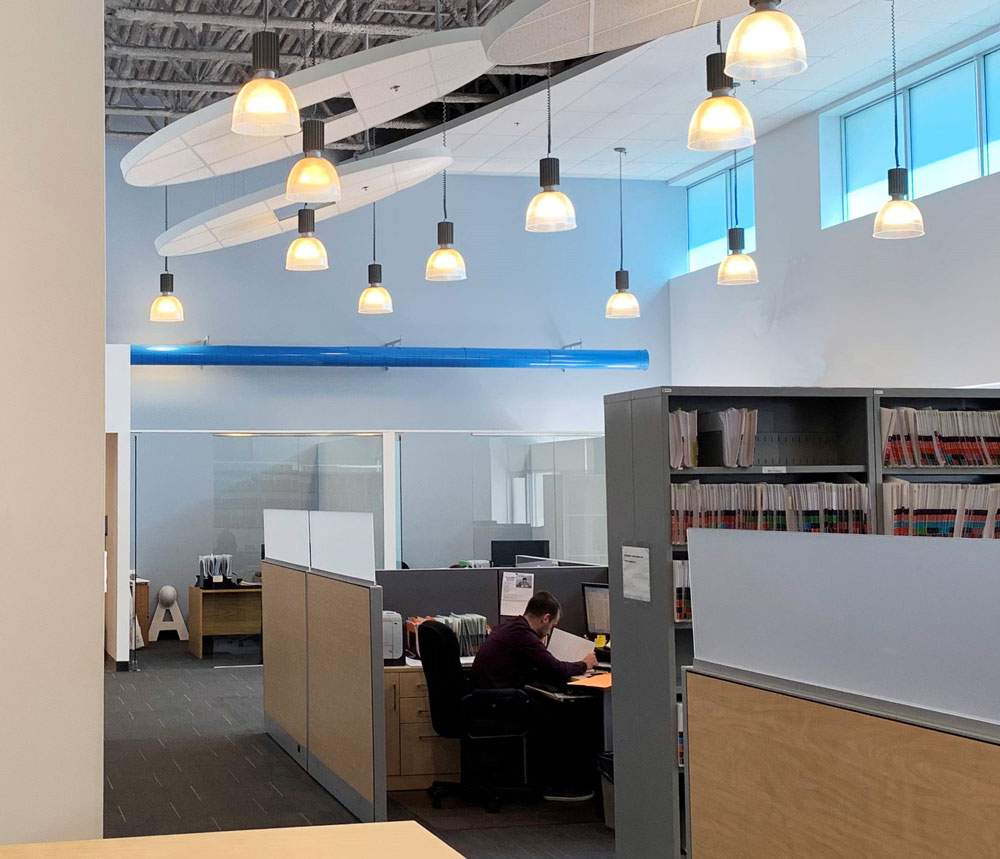 High Induction Air Diffusion
Using our unique Prihoda AirTailor® software, we take your project requirements and design a complete high-induction diffuser system tailored to your specific application.
PRD Perforated Duct Diffusers are constructed in diameters ranging from 8 inches (200 mm) up to 38 inches (965 mm). Duct sections are assembled using discreet sleeves with integrated silicone gaskets, to ensure a proper seal and circular integrity of the duct. Matching passive duct sections without holes and multiple fittings are also available, to ensure the uniformity of the entire duct network.
Learn More
Custom Designed for Distinctive Architectural Installations
Each PRD system is created by making precise, laser-cut perforations on flat sheet steel, which is then rolled and welded into the custom-designed diffuser shape. The pre-cut diffusers are then easily assembled on-site during installation.
Custom coated in a high-quality powder-coat finish, the sleek design of the continuous metal duct offers endless design possibilities.
For more information, or to request a custom-designed PRD solution for an upcoming project, call 1-855-PRIHODA (855-774-4632) or fill out this short online form. One of our PRD specialists will follow up with you soon.
Case Study: Liberty University Aquatics
Precision air dispersion system for new natatorium saves 16,466 plastic bottles from landfill