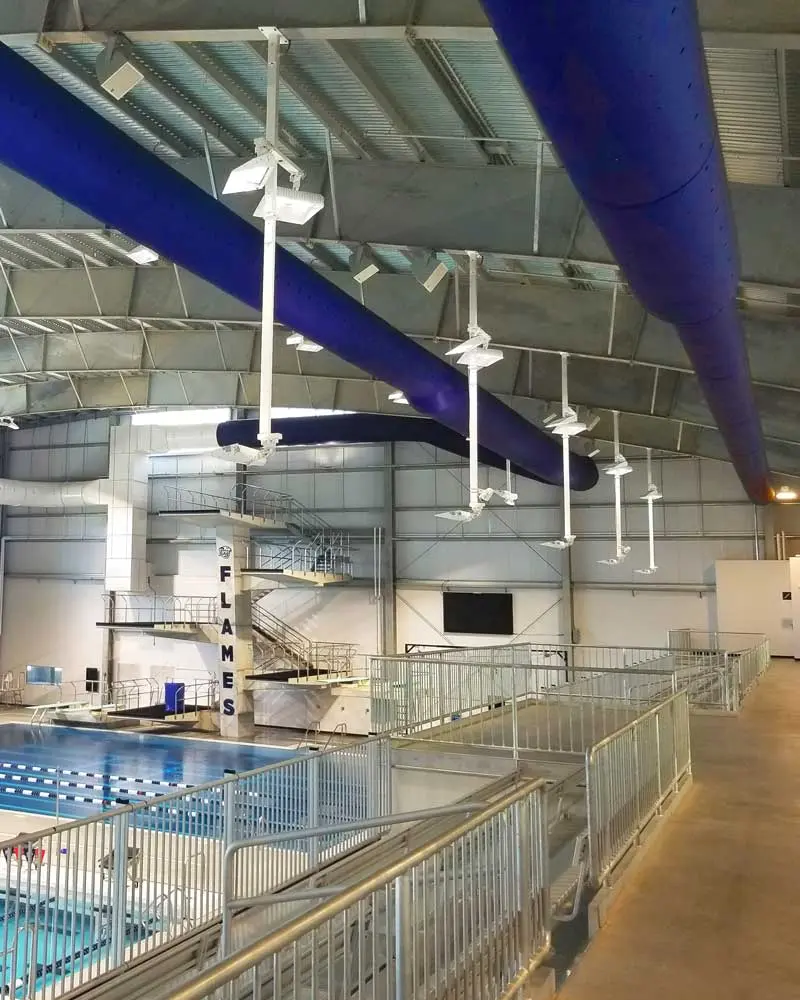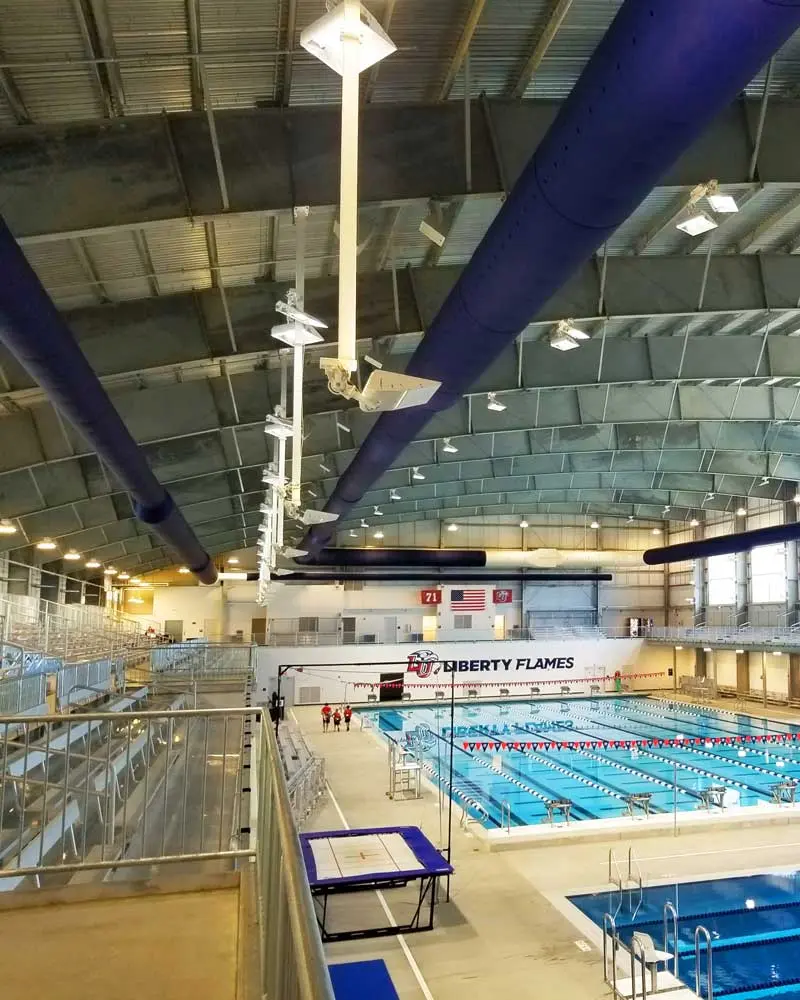 Precision air dispersion system for new natatorium saves 16,466 plastic bottles from landfill
The Liberty Natatorium is one of the top collegiate swimming and diving venues in the nation. It boasts a seating capacity of 1,414, with three-sided seating along the racing section, and features a nine-lane, 50-meter pool with a movable bulkhead, plus a separate 17-foot-deep diving well with multiple springboards and five diving platforms one to 10 meters in height.
It also stands as a model of sustainability in indoor air dispersion.
When Liberty University began plans for a new natatorium, they didn't initially specify recycled materials. But when they saw the environmental savings of using a fabric duct and diffuser system with 100% recycled polyester, they found a perfect fit.
Using Prihoda Recycled for a custom-designed air dispersion system fit right into the University's newly adopted Green Initiative. And it saved 16,466 plastic bottles from the landfill.
The completed design included a total of six systems, constructed with 100% post-consumer recycled fabric and custom printed with Prihoda Art in the "Liberty Blue" school color.
Using internal ring supports installed on a single track suspension, with an internal track tensioning system, allows the fabric ducts and diffusers to maintain shape when air handling units (AHUs) are not running and prevents system shock at start-up.
The custom-engineered Prihoda Recycled system was installed in the Liberty Natatorium in September of 2017, and the completed 75,000-square-foot natatorium opened in December of that year.