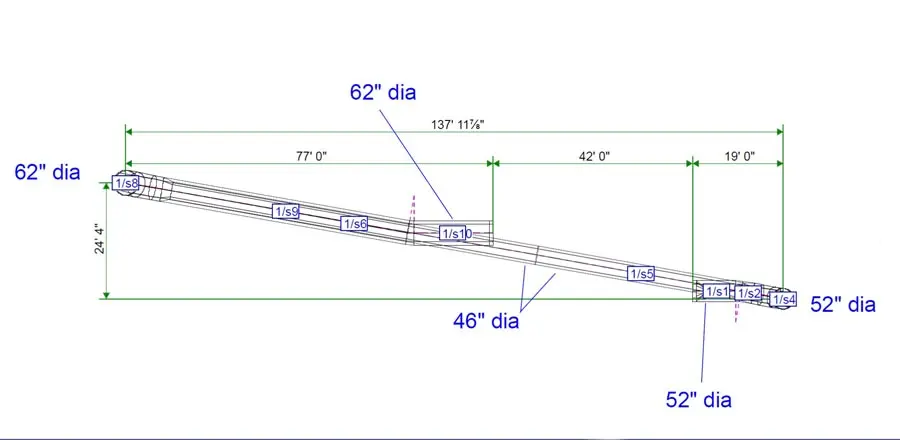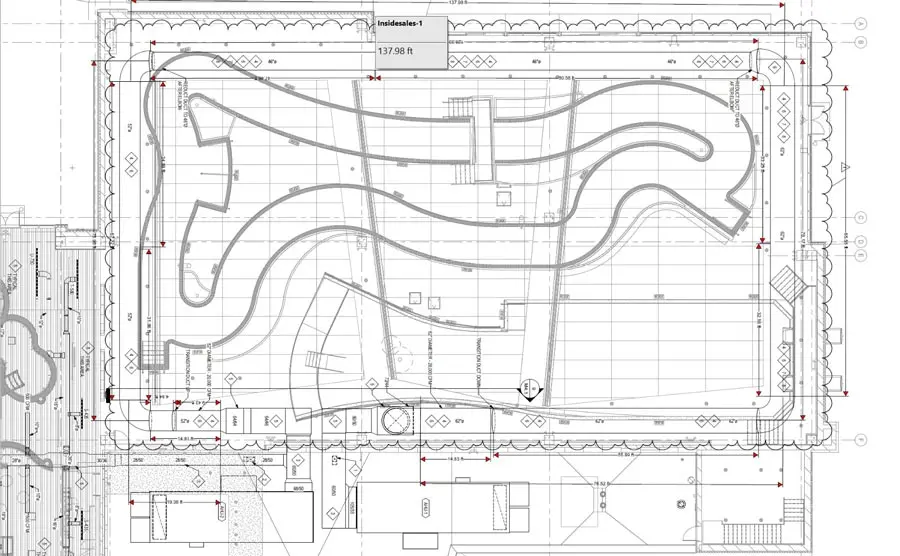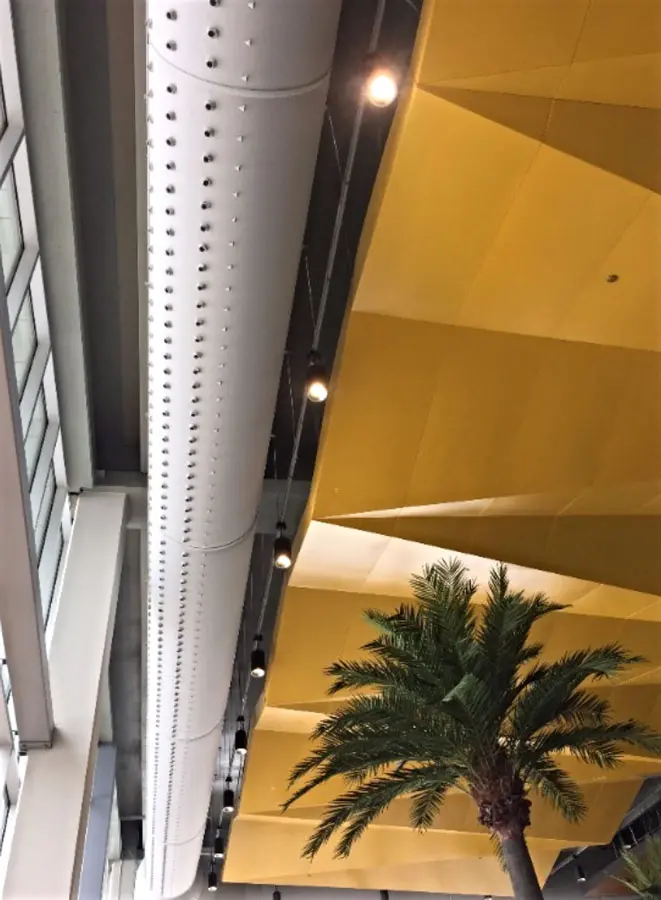 Precise air distribution beneath floating panels creates an exotic water-park getaway
When Kaeko Leitch with Abacus Engineering first contacted us about a 40,000 sf indoor water park she was designing for a Minnesota resort and casino, we knew it was going to be a cool project.
The design of the space required the air dispersion system to follow a sloping roof line, transitioning sizes, and provide precise distribution of air under floating architectural ceiling panels.
Prihoda's air dispersion system is supplied by two air handling units delivering a total of 48,000 cfm.
Air Tailor software allowed us to easily and accurately modify the textile air distribution system as the space design and requirements evolved.
Patented Deflection Pockets were used to direct air under floating architectural ceiling panels over the pool area.
Fantastic installation work by the team from mechanical contractor WHV brought the design to fruition and gave us a gem of a project that brilliantly highlights what we mean when we talk about the Prihoda Difference.