Prihoda Textile Air Dispersion Duct Sizing and Design Guidelines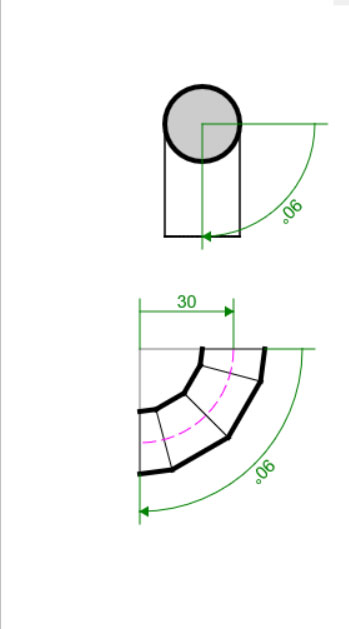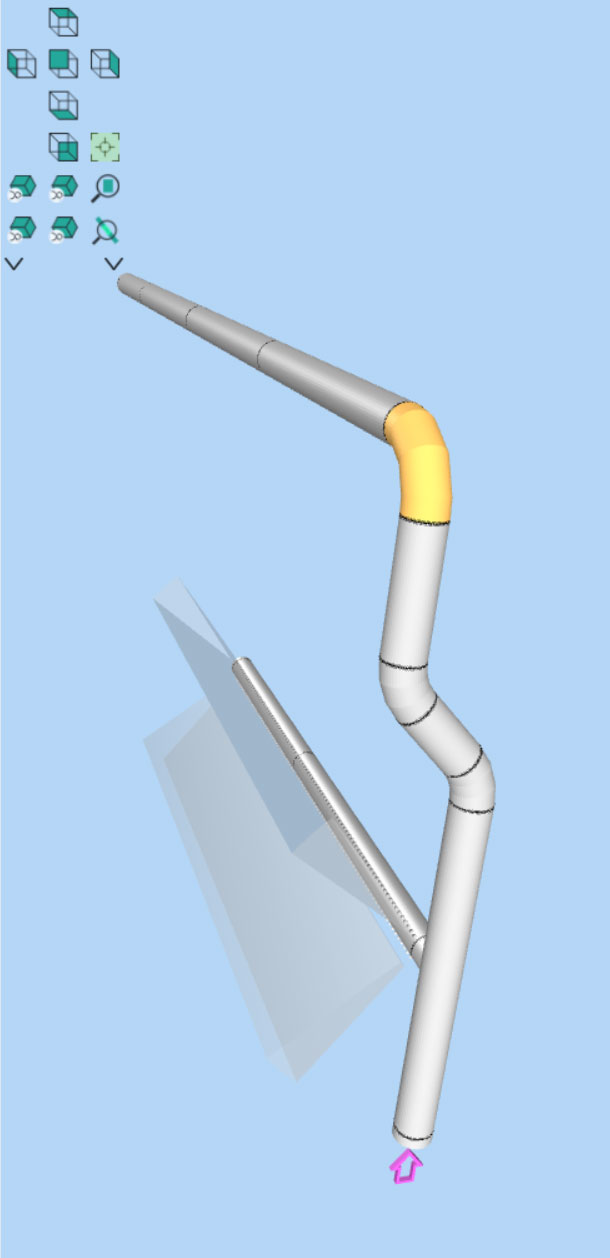 Layout and System Recommendations
Match metal size to fabric inlet for a straight length of 3x diameter prior to fabric inlet when possible.
Use 1.5x dia radius elbows, laminar / smooth transitions whenever possible.
For best aesthetics use internal rings, track and tensioners.
When routing through structural members hold open components are mandatory.
Utilize a softstart or VFD w/ 30 sec ramp up if possible (especially if no hold open components, to prevent startup shock/popping).

Inlet Velocities
1500fpm or less straight runs
1300fpm or less 90°'s , T's or other fittings near fabric inlet
1000fpm or less sound sensitive
800fpm or less max for top inlet halfround
negative pressure rectangular duct 1000fpm or less
Learn More

Inlet Static Pressures
.25″ w.c. minimum. Sound sensitive or very low pressure unit
.50″ w.c. standard / typical
.75″ w.c. high volume / high throw
+1″ w.c. layout w/ many fittings or very long throw/high velocity required
Rectangular duct for negative pressure .25"
Learn More
Microperforations
5 - 10ft max
laminar, low throw, low velocity
(labs, kitchens, gun ranges, high comfort)
Perforations
10 - 30ft
medium to long throw, high comfort
(pools, gyms, offices, classrooms, manufacturing)
Nozzles
30 - 100ft+
Longest throw with no linear deflection
(industrial, warehousing, air curtains, spot cooling)